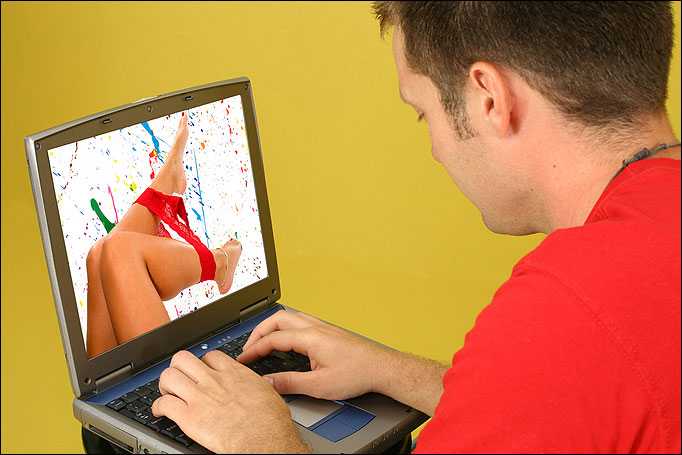 Have you just found your boyfriend watching porn or has huge collection or porn? To many women this might come as a shock but is watching porn a bad thing? Are you saying that he is less interested in the bedroom with you and more interested in porn?
Well that would be putting it a different way then. There a number of reasons why your partner might want to watch porn but nothing too personal. Have you ever thought of sitting with him and watching to too? We are not suggesting you make it routine thing like porn with popcorn but have you ever talked about your fantasies and role plays you might want to do.
Vanilla sex i.e. plain sex most of times is to be blamed for a man cheating. In this case, it's a good thing it's just with porn. Vanilla sex translates to plain sex without any experimentation all the time which can get boring.  Your boyfriend might be watching porn as he likes variety or maybe you are not vocal enough and he likes a woman to be vocal or he like the thought of experimenting but since you guys have not spoken about it, he watches that kind of porn to satisfy himself.
Watching porn together can let you know what he likes, what you may like and you can adopt it yourself in the bedroom. If you feel strongly about his watching porn and it upsets you, do tell him by all means. But think about his watching it secretly and how would that make you feel? Rather than take it badly, to minimize porn and maximize action in the bedroom, adapt various experimentation roles together and have fun with it. If porn does your sex life a favor, what's the harm?
Porn to some women is a vile thing and should not be watched. How bout we tell you that it also represents what you do not want to do but we do not mean do everything to please your boyfriend. Except the fact that vanilla sex alone cannot last long and it is human tendency to want variety. It is a good thing to want variety of bedroom with one person rather than otherwise seek variety in partners.
An open conversation about porn and why he watches and ask him what he likes will make him feel like you too are interested in going further than just vanilla sex and can spice up the bedroom.  Admit if you have not watches porn ever or what you don't like about it. Let him be your guide what do you know there might be something you may want to try. Too much of porn which steals from your bed is bad. Porn adding to your bedroom activity is only a blessing.
I would love to hear your ideas and experiences of minimizing porn and maximizing action in the bedroom. Please leave me a comment and let me know. Subscribe our RSS to receive latest Sex & Relationship updates.