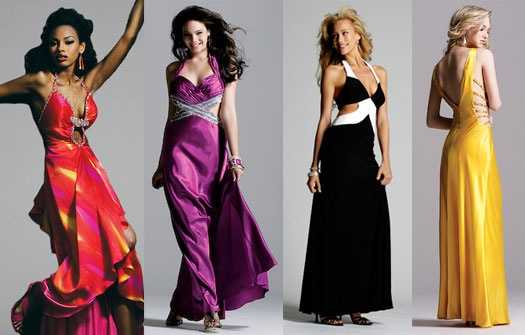 If your daughter is looking for a perfect designer prom dress then you land up in a confused state with the open questions like what to buy, how to buy and where to buy etc. Prom night is the fun filled event which remains in the memories of women for a lifetime so it's better to keep good memories rather than some awkward ones. Although, prom dresses comes in various varieties, style, price range and designer brands still choosing one for your daughter poses a challenge.
Designer prom dresses needs to be stylish, look good and should be made up of very good material. Buying designer prom dresses are relatively easier than buying from an ordinary store as brands always comes up with latest style and have that so called fashion trends in them. You may notice that designer brands are quite expensive than ordinary prom dresses. The reason behind being costly is the quality, style and material used to create those gorgeous prom dresses.
If you look for you will find that may consignment stores have good collection of prom dresses to choose from. If those stores have their website then they sell it online too with free delivery option, buying online is a good money saver but, choosing a dress without trying is always a big question isn't it?
Dave & Johnny, Scala or Sherri Hill are the few big names in designer prom dresses line up. These designers are so popular amongst the teenagers because of their style and sizes. Although, their selection is quite waste still you have to cough up heavy amount of money. It has been seen that if you buy from the exclusive prom dresses showroom chances are you will get a good dress along with deal. You can locate a prom dress store, check yellow pages or order online. Still, it would be wise to try the dress before purchasing to make sure that it looks good on your daughter and fits her well. Finding the specialized prom dresses store at your nearest location will save time and in case you want to return/change the dress you can do that easily (you don't have to drive that extra mile).
Leave me a comment and share your experiences of buying a cool prom dress for your daughter. Subscribe our RSS to receive latest updates on women's fashion.