Hair splitting is a common hair problem caused by improper diet, rough handling, lack of oil and exposure to extreme temperature. Hair care is important as if ignored you can lose your mane forever. Learn how to keep split ends at bay while taking care of your beautiful strands and stay beautiful!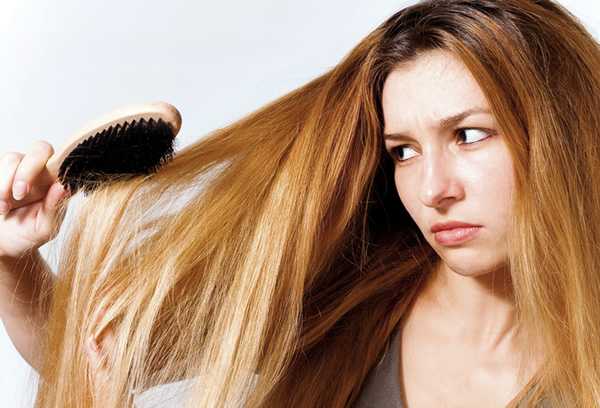 The hair is the richest ornament of woman. Every women dreams of having shiny, beautiful and thick hair crown. Your beautiful crowning glory is definitely an object of envy for others and your priced possession. Women spend a lot of money on buying hair care products in their pursuit to have great looking hair. Lack of proper care and attention can result in splitting of your beautiful hair strands.
Split ends is a condition where the hair follicle is damaged resulting in weakening and loss of hair from the scalp. Split end is technically known as trichoptilosis. Hair splitting makes the hair lusterless, unattractive and dry.
Split ends are quite unhealthy for your hair and creates nuisance for both men and women across the world.
Split End Causes
Hair Split ends can be caused due to the following factors:
Genetic causes: people might inherit split ends from their ancestors
Rough handling: Split ends also result due to bad and rough handling of hair such as too much of brushing, blow drying, excessive use of shampoo, etc.
Harmful Appliances: Electric appliances such as blow-dryers, straightening and curling irons can also cause split ends
Use of Chemicals: Excessive use of chemicals on hair like styling gel, hair sprays or shampoos is the biggest cause of split ends
Over-styling: Another important cause of split ends is over0styling of hair. It causes damage to the hair shaft.
Lack of Proper Nutrition: Proteins are required for maintaining the health of hair. Nay deficiency of protein can result in hair weakening and bifurcation of hair follicles.
8 Remedies For Split Ends in Hair
Here are some effective remedies to end split ends. Follow them and end those damaging split ends in hair:
Trim your Hair
Regular hair trimming is an important step in hair maintenance and keeping split ends at bay.
Incredible Olive Oil
Regularly massage your scalp with olive oil followed by washing. It is a proven method to have glossy, healthy and hassle-free hair.
Healthy Coconut Milk
Massage coconut milk in the roots of your hair and leave it for 20 minutes. The natural moisturizers present in coconut milk are absorbed by the hair. It make them stronger, shinier and attractive.
Use Beer To Wash Hair
Wash your hair with beer and be sure to have beautiful and shiny hair crown. Be careful in choosing a odorless beer to avoid smelly hair afterwards.
Avoid Blow Drying
Split ends can be prevented by avoiding excessive blow-drying of hair.
Harsh Towel Drying
Drying hair with towel can cause splitting of hair strands. So never use the towel harshly on your hair.
Vital Almond Oil
Apply a paste of egg yolk and almond oil on your scalp , leave for 30 minutes and wash off with cold water. It is a great remedy for curing split ends.
Great Combination
Mix castor oil, mustard oil and olive oil in equal proportions and massage in your hair and scalp. Cover your head with a hot towel for 30 minutes and then wash off. This will not only end the split ends but will also make your hair stronger and shinier.
Not everyone is born with beautiful-looking hair with no split ends. But you can have great looking hair by following a healthy regime and a  balanced and nutritious diet.
How to Repair Split Ends
Stay tuned for more information on Split Ends in Hair, Split End Trimmer, Split End Treatment, Split Ends Products and Split Ends Help.
What's your own remedy for split ends? Please leave us a comment and let us know. Subscribe our RSS for more remedies on split ends hair problem and hair care.