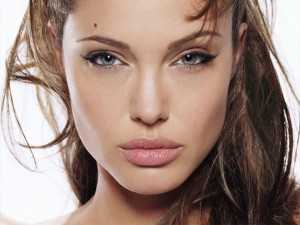 You can't call them all classic but sported by the role models who made these famous or sported by a million women; these top 20 celebrity hairstyles make it to our list of favorite of all time top 20 women hairstyles.
Various celebrities made these hair styles so popular that you can see every other women sporting any one of these. With the changing trends these hairstyles are also found their place in fashion industry and many young models are spotted sporting these hairstyles.
Women usually love to sport their favorite celebrity hairstyles and many hair parlor are caching the need. Some of these hairstyles are pretty classic and some require too much time. Afro-American hair styles typically require 2-3 hours a day which is not feasible for working women.
The Victoria Bob: Victoria Beckham, who is famous for her sense of fashion and first made waves with her bob, has established her bob hairstyle as the Victoria bob for all time. She may have gone lately pixie but she sported the bob for a long time.
The Pixie: Aubrey Hepburn, the latest Victoria Beckham hairstyle and also shown off by Rihanna a while back, this is a care free sexy short hairstyle that suits very few. In case you plan on trying this, try a virtual haircut before the real one.
Long layers: Angelia Jolie, Courtney Cox, Beyonce, Blake Lively, every woman loves this hair style. This is something that will never go out of style. Manageable and long enough to try anything with, this one is a wise choice.
The classic blunt / Michelle Obama: Not too flat and not too fun, it strikes a balance between sophistication, class and easy to wear. Michelle Obama is a fan and hence wears it.
Chignon: Running to a meeting or social gathering or charity ball, this one is even famous in the Mills&Boon. A twist and a turn, secures your hair at the base of your neck. Loosen some strands out on the face and it looks just right. Without a doubt this hairstyle suits just 'any occasion'.
Shag: Rachel's version of it made this look the best in Friends. The shag is carefree, fun, class and easy to maintain. At best it can be quite sassy.
Long hair with Bangs: Sleek straight or curls, this hair do is simple and sporty. Bangs might not suit everyone, but among teenagers, bangs with long hair is a common hairdo.
Bouffant: Similar to the Beehive hairdo, it is piling hair high on the head but unlike the beehive which is from the 'big hair era' it is work as part of many hairdo with sophistication.
Bee hive: The hairdo screams Amy Winehouse, Very easy to do, part your hair in two sections and backcomb the front on the crown and pin it. Comb down the rest and you have a nice retro jazz hairstyle. You can always braid the rest as well.
Dreadlocks: Weaving or dreadlocks, not everybody's cup of tea but made fashionable by Bob Marley, deadlocks are intentionally coiled partings. This hairdo can be seen across the globe in a lot small cultures worn both by men and women.
Perm: Well if you have the density, go for it only if you can handle it. If you have scanty hair, you can always get thickness to your scalp. Though the fashion of perm was heavier in the 90s, it is not nonexistent.
Emo: If you like punk, this is your thing but in case you're personality does not depict the same, this is a bad idea.
Marilyn Monroe Curls: Her curls were blonde but you can twist it to your own way. A classic cut hairstyle, brunettes, red heads, black women everyone can wear this, the touch is definitely retro.
Pageboy/ Princess Diana: We would say these again suit a particular face type. Princess Diana carried it with a lot of elegance. If you can manage the same, by all means go with it.
Sleek Bob/ Dannii Minogue: Here comes another bob, think you want to style your bob different? Give the Victoria bob a miss and settle for a sleek and sophisticated version as Dannii does. Anna Wintour wears her version of it.
Flip / Farah Fawcett: The flip originated with Farah Fawcett wearing it in Charlie's Angels. Use a simple iron to iron your hair straight and draw the ends upwards which will curl them outwards, a classic hairstyle worn even today on the red carpet.
Corn Rows: Want to go dancing with a sexy hairstyle? Try the traditional African hairdo, if you want to go one step ahead, highlight your corn rows.
The French braid: Practical and cute, a French braid can be sexy as hell in case you do it on the side or accessorize it. It can be a nice hairdo for a bad hair day and also look very professional. It is one hairdo you can wear any day.
Afro: Attempting an old school style, the Afro is fun hairdo. Though stereotype restricts it to black women, you can try it if you want to.
Curls:Try them on tight screw style or loose. Hurry and buy those Velcro curlers or hot rollers and you can achieve these any given day.
These are the top 20 hairstyles which evolved slowly and made their mark on young generation. I would love to hear your experiences of flaunting any of these hairstyles, also let me know what do you think about these hairstyles. Please leave me a comment and let me know. Subscribe our RSS to receive latest hair care updates.