Eyes are the window to the soul. They are most sexy object of your personality lodged in orbital sockets. A pair of romantic eyes is everyone's delight and owner's pride. Read and learn how to make your eyelashes look long and super sexy.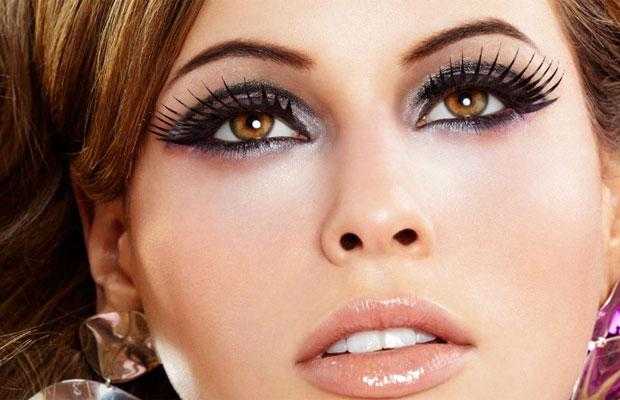 Eyes speak volumes and nothing is more sexy and alluring than a sexy pair of eyes. Few are privileged to be born with gorgeously looking super sexy eyes the rest long and yearn to possess them.
Poets across the world have left no stone unturned to express the beauty of sexy eyes. Some have compared them to wine while others to their beloved's entire charm and sex appeal.
The eyes have it all-sex appeal, romantic emotions, hidden desires and deepest secrets. Believe it! Every emotion can be successfully expressed by quiet pair of eyes.
Your lashes are the beautiful curtains of the sexy eyes so make attractive and enticing. Long thick lashes are a beautiful sight to watch, so why not enjoy sexy eyelashes of your own.
Tips To Make Your Eyelashes Look Super Sexy
Assess The Shape
Before doing anything it is extremely imperative to assess the shape of your eyelashes. This assessment enables you to choose the correct type of make-up such eyeliner, eye shade and mascara.
Apply Right Mascara
Voluminous and thick lashes enhance the beauty of your eyes. Various types of mascaras are commercially available in the market like waterproof, colorless black, brown, etc. So, just go ahead and give volume to your lashes.
Use Foundation
An easy tip to make your eyes look sexy is to apply foundation on the eyelids to conceal any complexion flaws on the lid.
A Good Shadow
Shadow imparts an element of mystery to the eyes. Apply a shade of grey or smoky black and see how beautiful your lashes become.
Some Lifestyle Tips
Your daily routine affects the health of your eyes, here are few tips to follow in order to safeguard your eyes:
Have adequate sleep
Avoid too much of beverages
While going out in sun, use good sunglasses
Avoid straining your eyes
Apply Olive Oil
Massage 1-2 drops of olive oil on your eyelids and eyelashes for few minutes. Olive oil is known to thicken the lashes and at the same time it improves the skin texture of the lids.
Eat Healthy
Green vegetables and fresh fruits are essential for maintaining the health of your eyes. So include them in your diet.
No matter whether you wear a pair of denim or an evening cocktail gown, with a pair of super sexy and alluring eyes be assured to win the gathering and leave a lasting impression.
Sexy and sultry eyes are head turners and talk much more than words. So adopt these easy and simple tips and make your eyes super sexy.
I would love to hear your own tips of making eye lashes look long and sexy. Please leave us a comment and let us know. Subscribe our RSS to receive more eye makeup tips.