We have some innovative and fantastic tips for you this Christmas to give that flawless and innovative look. You are determined to make a mark so be wise and give your look a new makeover. You will rock this Christmas for sure!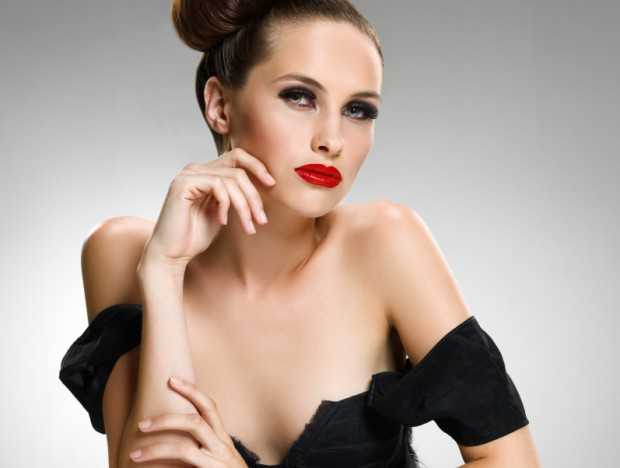 Christmas is a time when you want to celebrate and enjoy. You want to look best as it is a time to warm up your spirit and soul.
You want to shed off your gaudy and ostentatious look and look classy and elite.
A perfect style and a seriously pretty make-up is what you want to have.
Innovative Makeup Tips To Look Amazing This Christmas
If you are looking for innovative Christmas makeup look, holiday makeup looks, Christmas makeup ideas and designs than here are some interesting makeup tips for Christmas and coming holidays.
Eyelashes
Try some good fake eyelashes to give your eyes a complete different look. They will accentuate your eyes and will create a charismatic look. They should be the cornerstone of your innovative make-up tips this Christmas.
Smoky Eyes
Smoky eyes are good enough to give you a different look. They are seductive and extremely appealing. Choose dark charcoal  smoky dark color to enhance your eyes. Eye grey shades can do wonders. Apply a dark shad on the upper lid and a relatively dark shade on the lower one. Application of a kohl pencil along the eye shades completes the look.
 Lush Lips
Bright red, crimson, or even wine hues are the colors of the special occasion. You can even opt for some beautiful electric shades, but then you have to be bold enough to carry effortlessly. To be a belle of the ball, combine orange or raspberry with a feline look.
Lip Liner
Lipstick should always be accompanied with a good liner. If you simply apply a good lip color and liner is missing, then you are definitely going to miss an important element from having noticeable lips. So choose some trendy colors like dark coffee, dark raisins or even purple shades and make a mark and have that precise pout.
Eyeliner
The best eyeliner for this occasion is a sophisticated liquid black or gunmetal grey. Liner is very important as they enhance the eyes and the lashes making them more beautiful.
Cheekbones
Apply some dry lose powder on your cheek bones and accentuate them. They will make your face look slimmer and pretty. Dusk copper and golden colors are the choice of the season.
Face
Be glamorous rather than Gothic. Go for some metallic loose powder with a slight shimmer effect. This will give you an impeccable look in this season of chill and snow.
Hair:
Avoid doing the blunder of neglecting your crowning glory. A well done makeup will fall flat if your hair is not done properly. Depending on the choice of your hair length, ask your dresser to give you a manageable clean look.
How to choose what color suits?
Well this is an important question to ponder. Be careful while choosing the colors before applying them. If you are fair go for bright vibrant shades but if you are dusky or relatively dark opt for metallic and bronze shades.  Remember skin color is not that important, what is more important is the choice that you make. A dusky girl can easily out-stand a fair skinned girl, if her makeup matches and compliments her skin tone.
An important Tip
Always apply a light rather apply shimmery eye color over the complete eye length. This is bliss for the small eyes and makes them look longer. Never match your eye color to your eye shades.
We would love to know your own makeup tips for Christmas, please leave us a comment and let us know. Subscribe our RSS to receive latest Makeup trends and tips.