Having dazzling sexy lips is a dream desire of most of women. Getting them is not all a difficult task. A little care and concern can make it happen. Lip care is the fastest, easiest and simplest way to restore the natural moisture of lips. eos Lip balm works like a lotion and soothe the cracked lips in an easy hassle free way.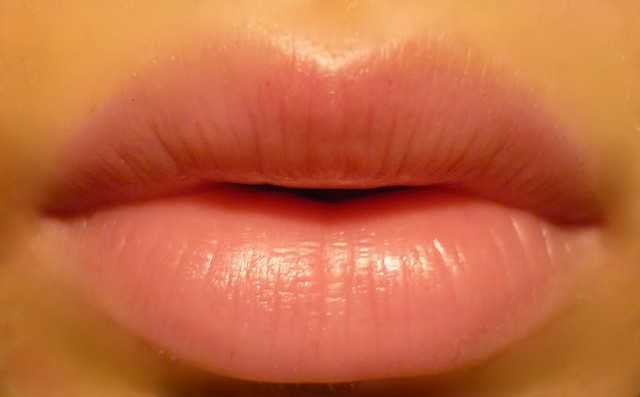 We all want to have those sexy luscious lips. Isn't it? Lip care is an integral part of a proper daily beauty regime.  Application of a lip balm will not suffice the requirement. You need to be particular about the lip hygiene on a regular basis.
Lip balm is an indispensable for having those envious lips. With changing seasons, the lip balm also is changed. During summers, you should have a SPF 15 so that your lips are well protected against the harmful UV rays. Chapping and drying is safeguarded.
In winter and cloudy days a lip balm enriched with shea butter and glycerin is beneficial as it reduces the probability of having dry and cracked lips. If overlooked it may result in pain and bleeding from the lips.
Constant licking of lips may take away all the natural moisture from them and render them dry and lusterless. Apply a good lip balm to protect lips in such a condition. Have a healthy life style and avoid consuming a lot of beverages as they make you dehydrated. Keep your body well hydrated, this will keep your lips soft supple and sensuous.
Our lips do not have oil glands which mean that they are devoid of natural lubrication and are prone to fast drying. Care must be taken to keep them healthy and supple.
Points to Ponder
We all are different from each other and so are our lips. Every person has a different lip care requirement.
Choose a good branded lip balm never compromise on the quality.
Apply a drop of moisturizing milk on a cotton ball and clean your lips.
Now apply a good lip balm to salve your lips to make it soft.
It is good to apply some rose water on your lips.
Never share your lipstick with anyone and do not use others' too.
 Apply olive oil on lips during winters as the air is too drying.
Lip balms are no more boring nowadays. The market is full of various kind and flavors of balm so choose the as per your likes of the flavor and feel sexy. A pair of sexy lips is the first turn-on for men.
Wrinkle and dry lips are a complete no for all of us.  Apart from balm, you should also exfoliate your lips to shed off the dead skin cells from them.
Eat a lot of green vegetables and citrus fruits in your diet. Vitamin B should be taken in large quantities as it prevents chapping of lips.
A Bonus Tip
Stay away from extreme weather conditions and shun matte lipsticks as it simply sucks all the moisture from your lips. Habits like licking, sucking and biting your lips should be avoided as they will make them dark and non-appealing.
How To Make your lips super smooth in just 5 minutes (Video)
I hope it will solve all your questions i.e. How to Get Great Lips, How to Make Your Lips Smooth, How to Get Angelina Jolie's Lips, How to Heal Sore Lips.
We would love to know your very own lip care regime, please leave us a comment and let us know. Subscribe our RSS to receive lip care tips, skin care tips and much more. Learn Follow these simple tips and be sure to have a sensuous pair of lips.