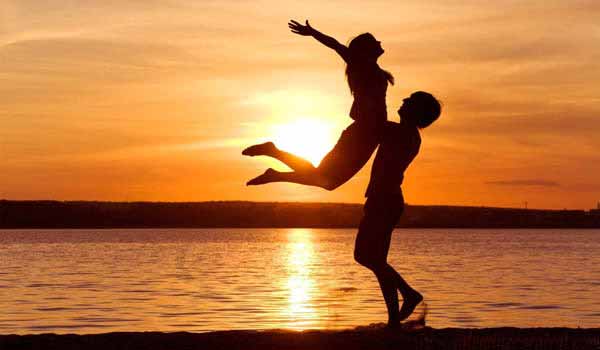 People think that its very difficult to find True love and they are often seemed confused about their partner. Its not apparent that the person they are dating is the right choice. So where to meet your Love? This question often boggles the mind and its not easy to answer especially to self.
What could be the best place to meet? should it be street, banal, sea shores (risky), clubs (for one night),  on work (non-professional). Each of us dreams of romantics, eternal love, smart life with expensive resorts, refined gifts. But finding true love is no less that miracle or is it? Have you thought about Why Finding True Love is Hard? rather than just worry about it.

Find True Love, Just Keep The Hope Alive
Usually people collect any material things: figurines, books, candles, cups, plates, souvenirs. Presently it is difficult to remain a person with pure, open soul. All of us aspire to career, success, comfortable life, but you will not buy love for money. Majority of women approach to this question pragmatically – "the main thing is stability". Still they desire to find true love without actually understanding the true meaning of love.
For those who also trust this, waits and hopes we offer real stories of big and pure love.
Together To Grey Hair
On a bench in a shade of a huge chestnut in the middle of a noisy city an old woman and man sat holding hands. They told a fantastic story. In youth he waited for a girl for a date with a bunch of flowers at a stop, and she was waiting for a guy. Each of them was late, the street became deserted, and they started a conversation. Without having waited for anybody, they decided to walk around a city.
All day long they wandered on streets, communicated, without having noticed, when evening has shrouded the city. Amazed with a girl's unusual charm, similarity of their interests, and having felt unexpectedly that this was that feeling he waited for so long, a young man offered her his hand and heart, and she gave consent without reflecting.
They have been living happily for 50 years, without serious quarrels, treasures and betrayal. And the most important thing – their were full of love eyes during conversation with me, they shone as if they were twenty.
Blind Date
A girlfriend, cheerful and optimistic, was depressed suddenly. Nothing could please her anymore: neither trips on night clubs, nor noisy parties at restaurants and cafe, time, empty acquaintances. Once she told: "Why things do not happen, like in a fairy tale, in films? I really want something unusual, hands shivering for the first time, and heart jumping out of a breast". A week passed. At three o'clock in the morning she was woken by a mobile call.
In a somnolence she took it and heard a voice of a stranger from other country who just dialed a wrong number. A man liked her voice, and he asked whether it was possible for him to call again. And then there were three months of correspondence on the Internet, phone conversations for two hours per day and his long-awaited arrival.
She saw her elect only on a photo and waited for the moment of the first meeting with horror. Their eyes met at a station, he approached, took her hand and embraced her, as a dear one. They are together for two years.
History With an Umbrella
There was a late evening and a terrible downpour. A girl in a white shirt ran across the street, being covered only with a folder for papers. Her dense ringlets were scattered by falls on shoulders. He approached and offered her an umbrella. They exchanged phone numbers, and phoned after a month.
Now they are in marriage. It is interesting, when they look at rain, do they recollect the first meeting, a casual gift of destiny?! And whether they kept that fatal umbrella?
Under Car Wheels
He brought her down by his car when she passed a road. Thank God, all ended without serious traumas, they got off only with strong fright. He brought her to hospital at once and did not depart for a minute. And then visited her every day with a package of different dainties. Dialogue outgrew in a torrid love affair which ended with a wedding. As they say, blessing in disguise.
Where is my Good Luck?
Each history of acquaintance is unique in its own way. And the most ridiculous – more often people get acquainted on the sea though, apparently, a holiday romance can promise nothing to you. A widespread method for today is Internet. Dating sites are overflowed with lonely and searching. There you can pick up a partner to your criteria, without spending precious time, it is possible to learn about his age, professional work, habits, preferences in the literature etc.
Other's stories touch, but you ask yourself a question when and where you will be comprehended with such happiness? You should not run in the rain every day expecting a gentleman with an umbrella and stand at a transport stop, peering at faces of passers-by and, especially, sit with phone in your hands for days without a break.
It is necessary just to smile to a life and do what is pleasant to you. It is possible to go on a driving school even if you do not have a car. It is possible to register in yoga, sports hall or pool, go to a cinema, theater, stereoscopic movie, attend English courses, Spanish or Japanese languages, jump with a parachute, go on a hippodrome or on go-cart racing, learn to play billiards or bowling.
And you can go to a sauna or expensive restaurant with girl-friends, on picnics during days off, walk in parks and squares, eat an ice-cream on a bench near your house. It is possible to continue this list of things you could do to try to find him. At least, it is better, than following a daily route – from house – to work, from work – at home, days off – without leaving apartment.
Probably, it is necessary to reflect, why relations are not glued, why we meet not those people? The easiest thing is accusing all and everything, without thinking about things we do wrong. For this purpose it is not obligatory to spend money for a psychologist or fortuneteller, it is enough to sit down and write all positive and negative qualities on a sheet of paper and try to change something in your life.
And the most important thing – it is necessary to believe that you will find that person who will be a Universe for you.
The one who searches, will always find – Someone with True heart said.
All these people lived with hope there would be something unusual with them, that they were waited by mutual love. They did not pay attention to a thickness of a purse, social status, car class. Life makes us gifts only when we are ready for them.
We would love to know your own ideas on how to find true love. Please leave us a comment and share your views with us.