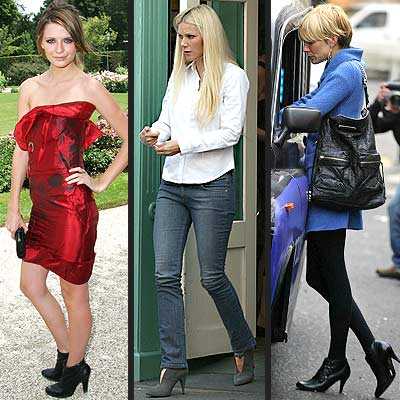 Whenever we are going to buy dress boots, the main consideration is the comfort and proper fitting. Keep in mind that boots do expand with usage, but no need to go for the promise of a store assistant who tells you that toe cramp will go away; the boots that do not feel right at the time of purchase will probably never feel right. There are many things to be taken care of when going to buy women's dress boots. Now, in this guide, I am going to tell you how you can buy women's dress boots.
You should try on dress boots in the late afternoon or the evening. Generally, our feet expand during the day, and a pair of boots that fits well and feels comfortable later in the day will feel comfortable the rest of the time as well. It is good to spend some time with the boots of your choice in the store and try it on for a few minutes at least. You should walk around and sit down and stand up to get a feel for the boot.
You should use your own pair of socks or inner's when trying on dress boots. It is good to try on dress boots with the type of sock or hosiery that you will generally wear.
There are so many styles of dress boots available, like high heels and mid-level heels, knee-length boots, slip-ons and wide-calf versions. You can also get highly ornamental designs in all of types. A dress boot crafted of fine leather and with inlay metalwork designs can cost you a few thousand dollars, or even more. if you are on a budget, go for a classic pair that you can wear with a variety of outfits for more than a season.
Examine the upper portion of the boot carefully and make sure that it is made from a soft material like good quality leather, or synthetic fabric that is porous and will allow your feet to breathe. It is essential for your feet to be dry and comfortable during use. Sweaty feet are prone to irritation.
The inner lining on both sides should be seamless if possible and well fixed onto the wall of the shoe. This is to ensure that it does not tear or slip with use.