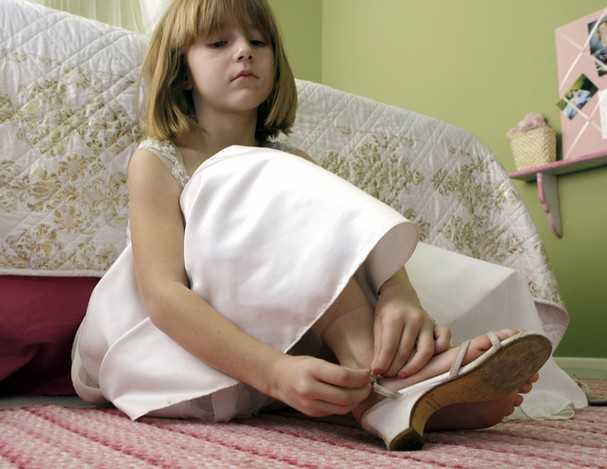 If are you supposed to attend a wedding party or any other party where your whole family is cordially invited you might get confused over which shoes to to buy for your little daughter. Buying a cute looking dress for your daughter is rather an easy task but buying shoes is a tricky situation. You might not want to spend heavily on a pair which your daughter will hardly wear. Flower girl shoes are very nice option for your young girl as these shoes are considered as really cute and they have that fashion oomph which is required to make your girl look stunning beautiful.
If your daughter is going to be a flower girl in the wedding party then most of the time you have to choose white shoes as they compliment the occasion. Although, these shoes for flower girls comes in various shapes and style which you can choose. You can humbly ask the bride and take her opinion before choosing shoes for flower girl. Typically these shoes are really cool with delicate straps which gives a fairy princess look.
Shoes for flower girls ranges anywhere between $20 to $100 depending upon which brand you choose. Best thing about these shoes is that you can dye them later and put them in good use. If you are buying for a store then you can ask whether they will dye the shoes later for free. Once dyed, these shoes can be worn easily in other occasions.
Flower girls are center of attraction before the bride arrives so dress your daughter in white color with shoes that matches her outfit and win accolades from other guest.
Visit your local bridal shop and enquire about flower girl shoes. Please leave me a comment and share your views, experiences of buying flower girl shoes for your daughter. Subscribe our RSS to receive latest updates on women's footwear.