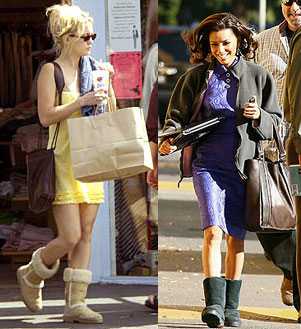 Whenever you go for boots shopping then it is always good to take a pair of support insoles along, because most of the boots don't have very good arch support. The main reason behind the arch support is that it prevents overuse injuries and muscle strain. The boot which has ample of arch support is chosen to be the best boot. There are so many other things which are taken into consideration when going to buy women's winter boots. Now, In this guide, I am going to tell you how you can buy women's winter boots. I hope these guidelines will help you in choosing warm, comfortable and stylish winter boots.
Whenever going to buy winter boots, make sure that it will fit comfortably with inserts. You must buy the right size boots. You should first measure your feet properly. Keep in mind that foot size can change with weight loss or gain and feet usually get a little larger with age.
The areas where snow and sleet is common, waterproof boots are essential. It is good to choose leather or natural material boots because they allow feet to breathe. Waterproofing treatments for leather boots are available online and at shoe repair shops to protect natural material boots.
Synthetic boots may seem like a better deal, but because they don't offer the airflow of natural leather boots feet will sweat more. The cost of synthetic winter boots is usually less than natural material boots.
You should try on several pair and don't feel shy to return or exchange boots that are not insulated or comfortable enough. Boots should always be water proof to keep feet dry during the snow and sleet filled days of winter.
If your winter boots don't have built-in arch support then you should buy arch support for them and you should try boots on at the end of the day to get the first fit.
Tall winter boots provide the most protection from winter weather, and tall boots can be found at low cost.
I would love to hear your experiences of buying winter boots, please leave me a comment and let me know. Subscribe our RSS to receive latest updates on women's footwear.