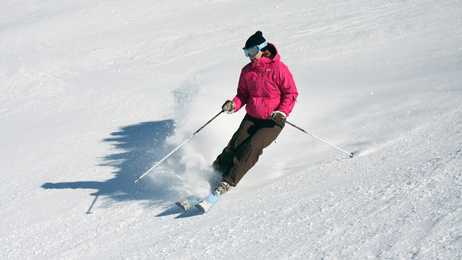 Ski boots are specially designed boots for skiing which ensure comfort as well as warmth for the feet while skiing. While buying the skiing boots do not just buy because you like it, think a bit before buying and ensure that the boots are comfortable to your feet. An uncomfortable skiing boot will not only make you uncomfortable but will also spoil your enjoyment on the slopes.
Choosing a right skiing boot is dependent on your ability of skiing. So just be honest with your abilities & yourself before making a wise decision. If you order simply because you don't have time for it, you are going to face many problems later for sure.
The ski boots should be bought according to the level of skiing. If you are a beginner or an inexperienced person, or not properly skilled for skiing it is advisable to go for just a comfortable pair of skiing shoes initially. Buying a pro skiing boots won't be required in that phase as you might not be doing something which especially require high end shoes.
After some time when you gain enough experience & started enjoying skiing, you should opt for higher level skiing boots. These high level skiing shoes are designed to provide more control which in turn increases the performance. So it would be wise to buy these shoes in this stage. These boots again comes in various levels depending on your experience. So just inquire a bit and try few different boots in order to buy best suited skiing boots.
Please leave me a comment and let me know your experiences of buying skiing boots at different levels. Subscribe our RSS to receive latest updates on Women's Footwear.