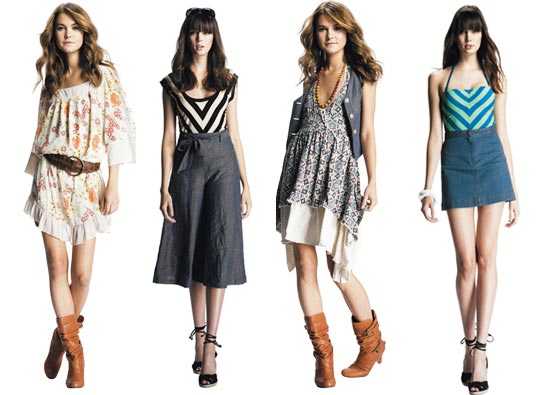 Have you noticed your teenage girl suddenly started disliking the dresses you choose? You can call it generation gap because both of you are living in a different environments altogether. You don't understand why a dress which doesn't makes sense is your teenage daughter's hot favorite. While buying a dress you are still checking the fabrics, material etc. while your daughter is only looking for style and chick quotient. Now it's time to understand what you teenage daughter is expecting from you. There are so many things to check when going to buy a dress for your teenage girl. It would be wise to take your daughter along whengoing out for shopping.
Learn what are the important things you should keep in mind when choosing a dress for your teenage girl.
Always go to the stores who have large variety and good selection of dresses. Finding a dress is not an easy task. It takes a long time; it would be simply exhausting to have to try several stores to find a good dress department. Find a store that have a good discount. You should go to the reputed store that has nice clothes.
It is better to start from the junior section before the formal wear section. Most of the teen girls prefer dresses that are not incredibly dressy, though they do like to have a nice looking dress, not something that is little more than a long shirt.
Find a dress that you like most and fit your girl's style. It is better to find a dress that matches your daughter's personality; keep in mind that for teenage girls style makes all the difference. Look for a style that fall right below your kneecaps and are slightly low-cut and either with cap sleeved, sleeveless. Such kind of dresses are extremely popular amongst teenage girls.
Try your dress selections properly. It doesn't matter how great a dress may look when your first see it, and even if it is of your girl's size, you daughter still need to try it on to make sure it is the right fit. There are many brands who have different sizes so judging a dress by it's size chart is a big NO. Check properly that the dress is either not too tight nor too short (this is where you have to convince her).
If the dress fits well and your girl likes it then before going to the checkout counter, look at "For Sale" rack to ensure that the same dress is not on it. Also check the material of the dress carefully.
I would love to hear your ideas and experiences of buying dresses for your teenage girl. Please leave me a comment and let me know. Subscribe our RSS to receive latest women's fashion updates.