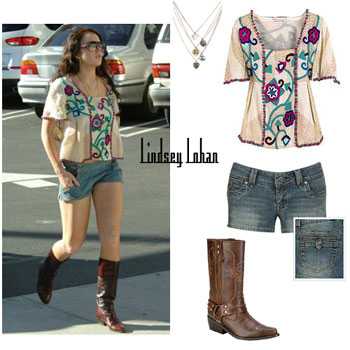 Are you wondering how to dress like a celebrity to look stylish yet trendy? With online resources available today, it's easy to find the fashionable designer clothing that fits perfectly on your body & style that suits you. Look through online photographs and regularly keep a check on what models are wearing. There are a few websites fully dedicated to showcase the latest in fashion shows & magazines, clippings of fashion models, celebrities in their favorite outfit, new designer dress worn by a celebrity, celebrity style checks etc.
When you look through online model photographs, consider their hair color, skin tone, figure and height that are similar to yours. Compare to see if the particular style and color would just look great on you as in case of model. Ensure that you tried almost all styles, colors and prints just to compare what looks best on you. This will give you a fair idea about which clothes needs to be a part of your wardrobe.
If you want to make a fashion statement like all celebrities do, accessorize your clothing style with accessories like belts, purses, jewelry, watches etc. You need to choose a pair of shoes to complete your outfit. Shoes is one thing which symbolizes the status and attitude of a person, remember first impression is the last impression.
When dressing in "Celebrity style" the trend in fashion can be yours as well. Latest Tops, jeans, jackets, skirts, dresses are available online. All you need to do is just look around a few websites which have great deals on fashion clothing like dresses, sunglasses, belts, jewelry, watches, shoes, scarf etc. You may also find your favorite designer clothes, handbags, shoes, accessories on sale. So, no more waiting just be a leader of your own fashion world.
I would love to hear your ideas and experiences of dressing like a celebrity. Please leave me a comment and let me know. Subscribe our RSS to receive latest fashion updates.