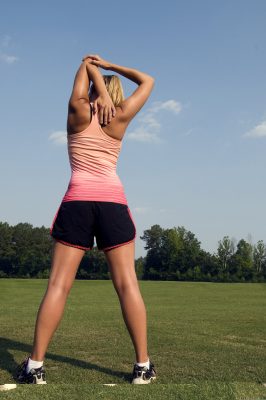 Thinking about getting fitter? Good! But don't fall for the idea that you need to spend a lot of money in order to do it. These days the average person interested in fitness will be bombarded with adverts and suggestions for expensive solutions. Here's a quick guide to making sure you don't get ripped off!
Think twice before getting a gym membership
Gym memberships are often portrayed to be this utterly essential thing if you're looking to get fit. And, for sure, there are loads of benefits to joining a gym. In fact, if you really don't mind spending the money (which is assuming you have the money to spare!), then you should probably go for it. The access to all that equipment can be worth the price.
But, for many of us, gyms can be an unnecessary element to an exercise routine. This is especially true if you're just getting started. Many people assume that, by buying a gym membership (and good luck finding one that isn't pretty steep), they'll feel compelled to go there often to justify the cost. But it rarely actually works out this way!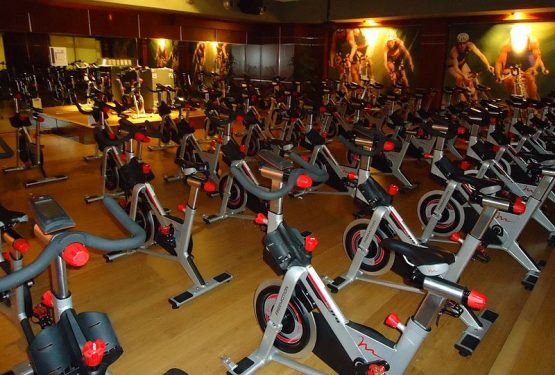 The fact is that you can get pretty far by lifting weights at home and going for frequent runs in the area in which you live. In fact, there are loads of public parks that have outdoor gyms that are free to use. You should consider seeing if there are any in your area!
Hunt thoroughly for deals on gear you need
Of course, even if you don't sign up with a gym, there's a chance you're going to need to invest in some gear. I suggested lifting weights at home and going running frequently – these are two options that will probably require you to make some purchases! But they can be pretty cheap, if you're careful.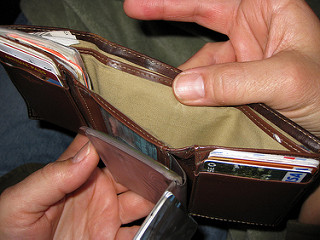 It's possible you have the equipment to go running right now. But you shouldn't underestimate the importance of good running shoes (the wrong kind can hurt your feet or even damage your back in the long run) and appropriate, flexible clothing. But don't make the mistake of blowing all your cash on expensive brand names! Look online for out-of-season gear that will allow you to save money. Note that you can still find good deals on high-end brands this way!
As for weights, you should probably go for a simple pair of free weights. They don't need to be particularly flashy – they just need to be the right weight! Once you remember that, you'll be able to find loads that are reasonably priced.
Go for group sessions instead of a personal trainer
It's true that a personal trainer can do wonders for your workout regime. After all, everyone's body and capabilities are different, so getting the help of someone who is highly experienced in this field (and knows a thing or two about biology and nutrition!) can help create a plan that works best for your body.
Still, a personal trainer is expensive. It may pay off a lot in the long run, but don't feel that you're going to be stuck if you don't have one. If you're sure that you do need some sort of support, oversight, or live tips, then you should consider group training sessions.
Group sessions aren't always going to be cheap, of course, but they allow for a lot of flexibility when it comes to scheduling. And while the trainer's attention is going to be split across several people, you're bound to get your fair share of personal advice. The money you could save when compared to solo sessions is remarkable.
Review your workout guide options
There are a lot of guides and programs out there that make some pretty ludicrous claims. You've probably seen them yourself, perhaps in your spam folder, or in cheap-looking ads on the sides of web pages. The kind that claim you'll go from obese on day one to an Angelina Jolie lookalike on day thirty. You, of course, already know that you need to stay away from those.
The ones you need to be more careful about are the ones that have a stronger air of legitimacy about them. Ones that, in fact, may even have worked for some people. The problem with many of these isn't so much that they flat-out don't work: it's usually the case that they're effective, but incredibly expensive.
If you read up on something like the Bikini Body Guide, which is becoming increasingly famous, you'll soon see that it can be effective – but at a cost of beyond $200. Ouch. If you're at all tempted by a plan that carries a hefty price tag, then it's absolutely essential that you do further research of it. Check out independent sources of information. In this case, an independent Bikini Body Guide review will help you make a more informed – and cost-effective – decision.
Don't go nuts with accessories
There are loads of new gadgets and gizmos out there that are aimed at people who are looking to get fit. By and large, they can be an incredibly useful and fun addition to your workout routine. But it's important to understand that they're not exactly essential.
Consider one of the most famous additions to this roster in recent years: the fitness bracelet. Its true that there are great benefits to be found if you have one. But a decent one isn't exactly friendly to your wallet. And if you're in a position where you want to get really fit without spending any more than you have to, then they can hardly be called essential additions to your goal!
One thing that's worth keeping in mind is the amount of fitness smartphone apps you can get for free (or very cheap!) that can help you with your routine in various ways. Sure, there may not be much use of the Internet of Things or bioelectrics, but they can still help out a lot!
YouTube is your friend
Last but not least: YouTube is a fantastic source if you're looking for workout channels. They are, of course, all free, which means they fit in perfectly with the penny-pincher's fitness routine!