Gold Coast – it's in the name. As Australia's leading tourism, business and events city, Gold Coast offers some of the best anything a family or investor want in the world. Perfectly situated in the south-east corner of the state of Queensland, the world-renowned Gold Coast stretches along 57 kilometres of coastline and is currently home to over half a million people. Looking to get a piece of real in this part of Oz? Great! In this article, we'll list some of the best-value house and land packages available here if you're on the lookout to buy a house in Gold Coast. Be sure to check out each property to see if it suits your preferences.
Abington 156 design by Callaway Homes – $399, 000**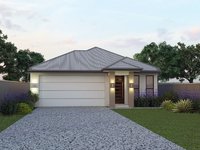 Land Area – 252 m2
Floor Area – 156 m2
Storeys – Double
Garage Spaces – 2
Kensington 270 design by GJ Gardner Homes – $580, 534**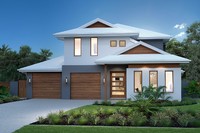 Land Area – 448 m2
Floor Area – 270 m2
Storeys – Double
Garage Spaces – 2
Cambridge 155 design by Orbit Homes – $401, 000*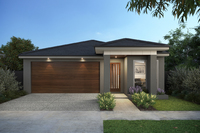 Land Area – 293 m2
Floor Area – 151 m2
Storeys – Single
Garage Spaces – 2
Home by Hallmark Homes Lot 434 Neumann Drive – $357,000
Land Area – 379 m2
Storeys – Single
Garage Spaces 2
Home by Bella Properties Lot 383 Shilin Street – $354,650* (Including FHOG)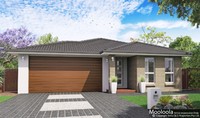 Land Area – 400 m2
Storeys – Single
Garage Spaces – 2
Home by Greenstreet Homes Lot 194 McKinnon Drive – $289,500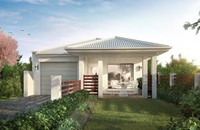 Land Area – 192 m2
Storeys – Single
Garage Spaces – 1
The properties featured here are from Lendlease communities of Springfield Rise and Yarrabilba. Check out the latest properties available Lendlease properties by visiting their website and buy a house in Gold Coast in the price you want today. Properties below $400,000 sell fast so act fast!
Why choose to live or invest in Gold Coast?
The Gold Coast offers something for everyone. From some of Australia's top beaches, lush rainforests and clear waterways to featured theme parks, ecstatic sporting venues, shopping and dining precincts as well as diverse range of events.
Gold Coast also boasts a range of free and low-cost activities and keeps community facilities for you and your family to enjoy – or your tenants if you choose to invest. Try visiting these this weekend to appreciate. There're endless things to do and places to see in and around our city, so take your time.
Why get a house and land package?
House-and-land packages offer one of the easiest and fastest ways to acquire a home that can be customised to meet a family's needs. It removes uncertainty out of the decision-making process. The price posted is clear, which is a crucial consideration for those whose finance is pre-approved and who may be working on a tight budget.
If you're buying to invest, a house-and-land package is a good choice since you'll have a warranty if there are any problems. It's also easier to lease and the property will likely have few or no maintenance outlays. Lastly, you can get the maximum depreciation allowance for tax return. Found a house and land package you want? Don't forget to do ample research and plan your finances accordingly to make your home purchase dream as smooth-sailing as possible. Best of luck!