How can a list of top 10 beautiful yet deadly volcanoes be made without understanding their very nature, forces which creates such gigantic fire throwing pits. Since the early ages mankind was puzzled and used to think that volcanoes erupt due to anger of their Gods but later we have discovered their internal working and figured out the reasons why due to tectonic movements of the Earth's crust causes them to erupt dangerously.
World's 10 Most Deadly Volcanoes
Following is a list of top 10 most beautiful & deadly volcanoes which are either active, sleeping from long time but most importantly sitting on the most serene and beautiful places on earth.
1. Mount Bromo, East Java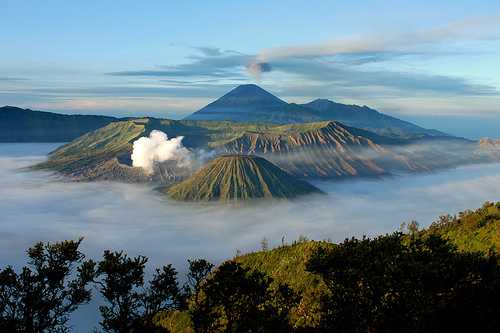 One of the most visited tourist attraction is east Java is Gunung Bromo which is still an active volcano situated at 2,329 meters. What makes it spectacular is the greenery around the volcano which is very picturesque.
2. Arenal Volcano, Costa Rica
One of the youngest active volcano of the world Volcán Arenal is located 56 miles from San Jose. This volcano offers breathtaking views from the far outside. Tabacon which was a small town near this volcano was destroyed in 1968's eruption.
3. Mount Yasur, Vanuatu
One of the most easily accessed volcano's in the world, Mount Yasur is situated on Tanna Islands with an average height of 362 meters. Best thing about this volcano is that you can take a look at the center of this volcano's fire belly.
4. Mount Etna, Sicily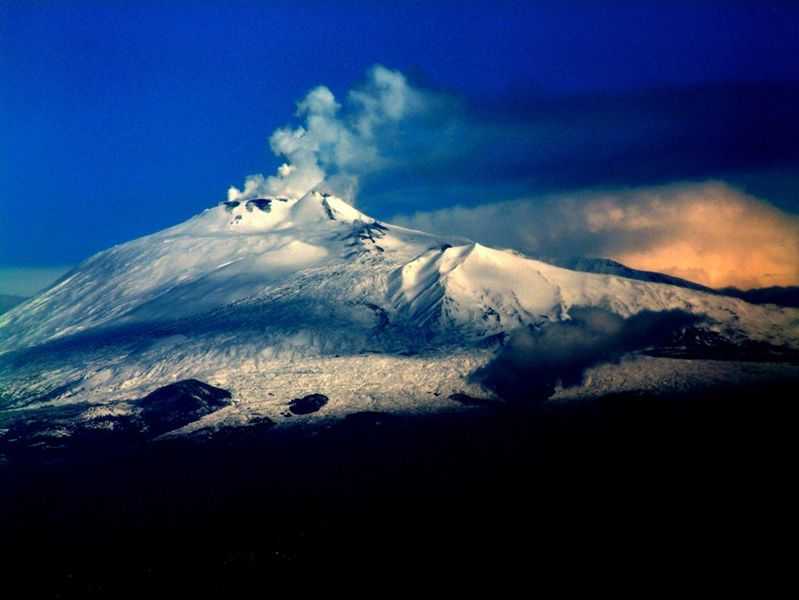 Located in east coast of Sicily, Mount Etna is the second largest active volcano in Europe, currently standing 3,329 meters high, though this varies with summit eruptions.
5. Cotopaxi Volcano, Quito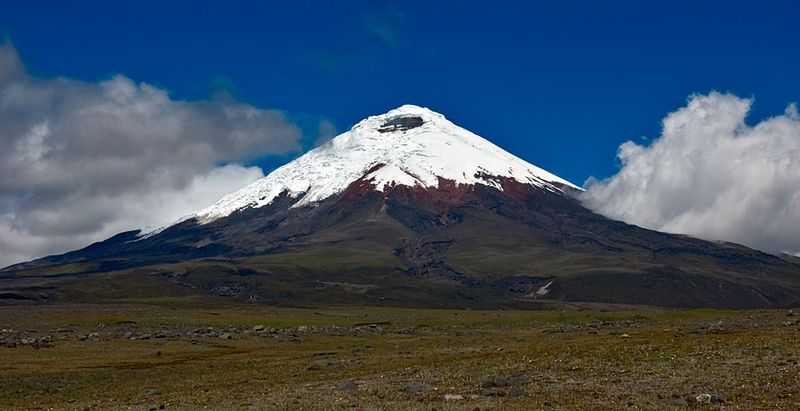 One of the highest active volcano, Cotopaxi is 5,897 meter high with equatorial glacier. It has seen more than 50 eruptions since 1738 which poses great danger of ice flow from the glacier.
6. Krakatoa, Indonesia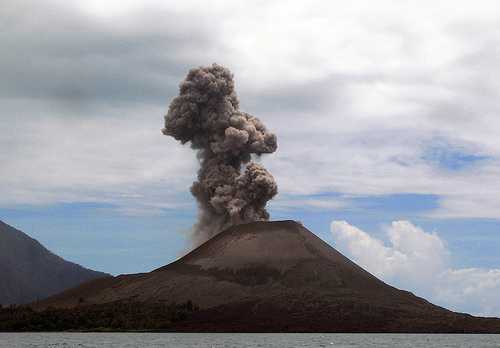 Krakatoa (Gunung Krakatau) is a volcanic island between Java and Sumatra. The eruption of mount Krakatoa in August 26-27 in 1883 was among the most violent volcanic events in modern and recorded history. The eruption was equivalent to 200 megatons of TNT—about 13,000 times the nuclear yield of the atomic bomb that devastated Hiroshima.
7. Kilauea, Hawaii
One of the lowest and flat shielded and active volcano in the world, Kilauea has seen more than 33 eruptions since 1952.
8. Mount Fuji, Japan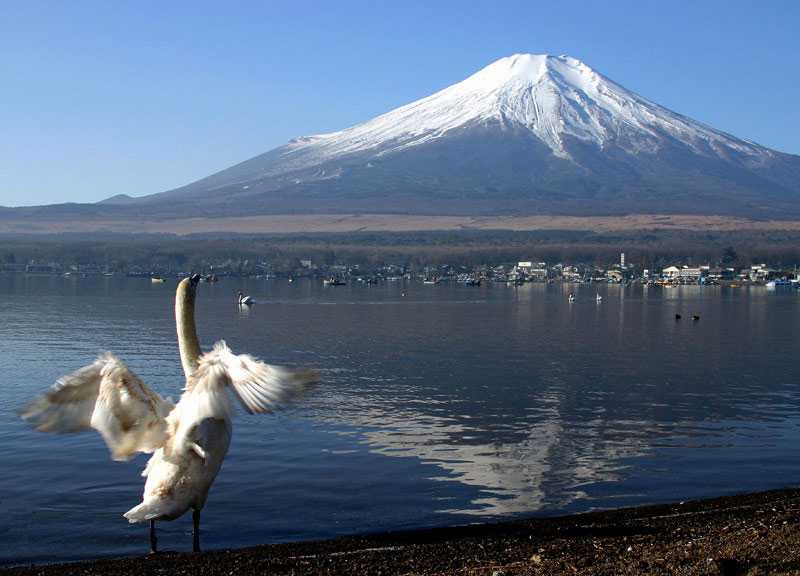 Mount Fuji is one of the most popular volcano of Japan and the world which has very symmetrical cones. It is one of the popular trekking destination where more than 30 thousand people climb every year.
9. Mount Kilimanjaro, Tanzania
Mount Kilimanjaro is the highest peak in entire Africa which is over 5892 meter high. Famous for it's snow capped mountain which looms over plains of Savannah.
10. Osorno Volcano, Chile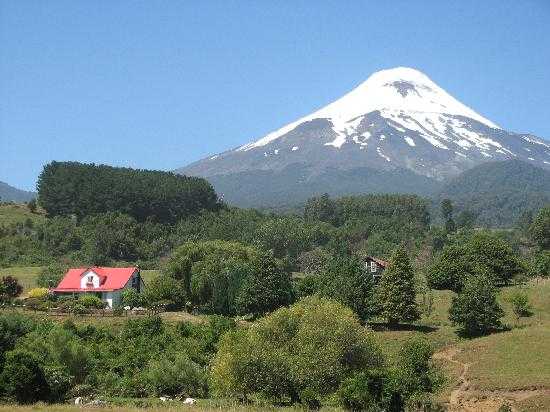 Osornos is also knows as symbol of local landscape which somewhat resembles Mount Fuji. Being amongst the most active volcanoes in Chile Volcán Osorno is a 2,652 meter tall conical stratovolcano.
Bonus:
1. Mount Mayon Volcano, Philippines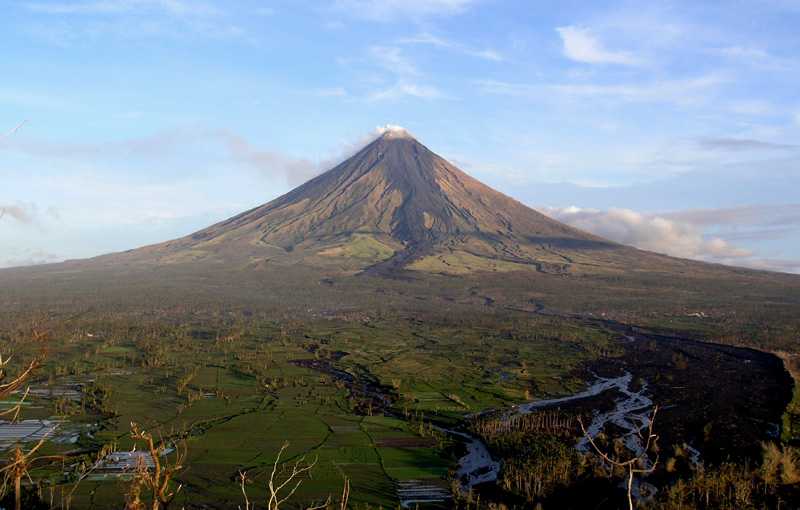 Mayon Volcano, also known as Mount Mayon, is an active stratovolcano in the province of Albay, in the Bicol Region, on the island of Luzon, in the Philippines. Renowned as the "perfect cone" because of its almost perfect conical shape, Mayon is situated 15 kilometres northwest of Legazpi City. Lately, Mayon's status level has been changed to Alert Level 4 because of an increasing lava flow in the southern portion of the volcano and an increase in sulphur dioxide emission to 750 tonnes per day.
2. Mount Lokon, Indonesia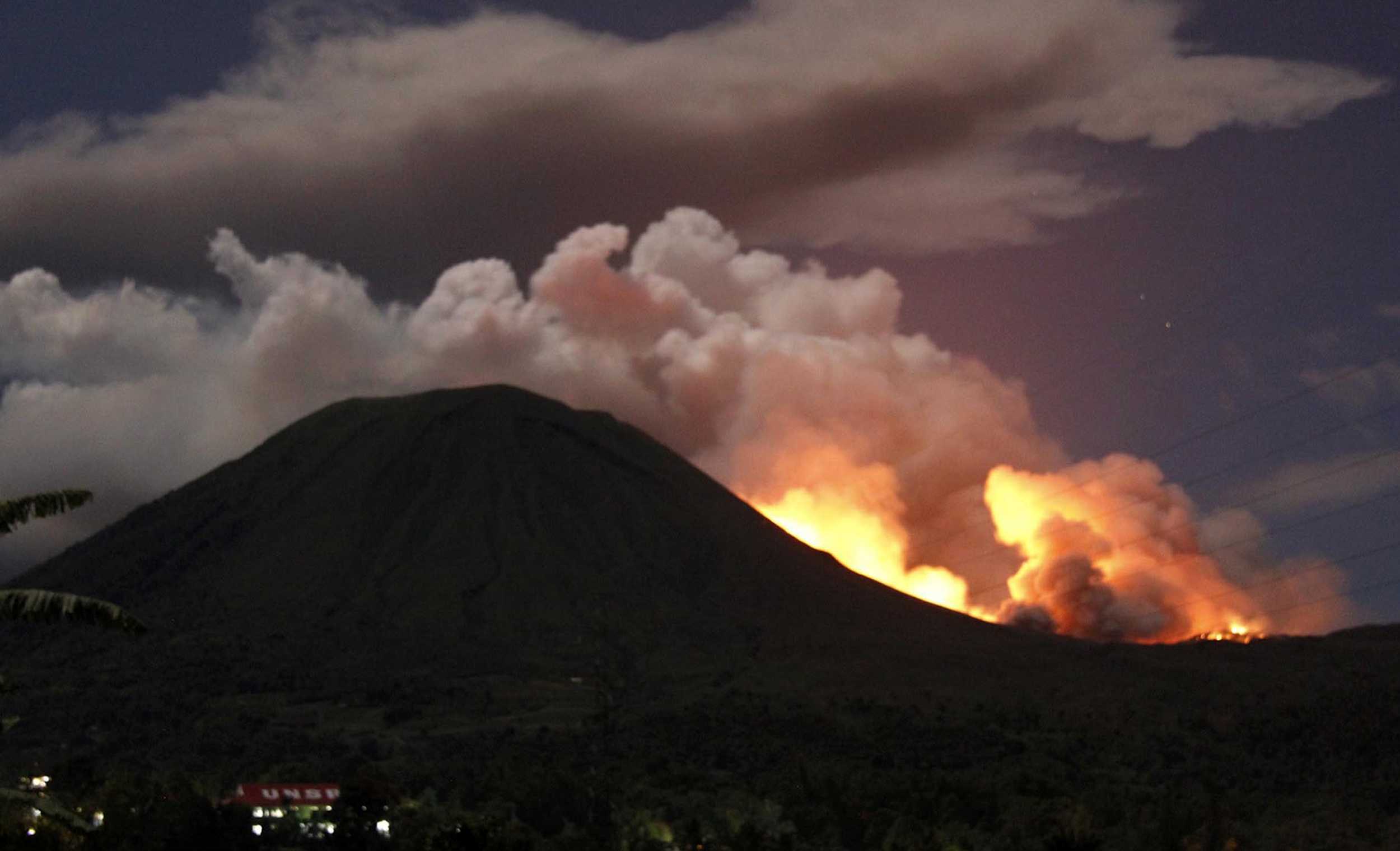 Mount Lokon in Tomohon, North Sulawesi, released its most powerful eruption as it spewed hot ash and smoke more than 3,000 meters into the air, prompting alarmed villagers near the volcano to rush back to emergency shelters.
Please leave me a comment and share your view about visiting these Volcanoes. Don't forget to subscribe to our RSS to receive latest updates delivered to your mailbox for free.