Hair is undoubtedly the most prized possession that every woman wants to be proud of. But this can be threatened by menacing dandruff. Dandruff is a horrible white cloud that damages the beauty of your hair and weakens them leading to hair fall. Learn to keep your scalp dandruff free and healthy.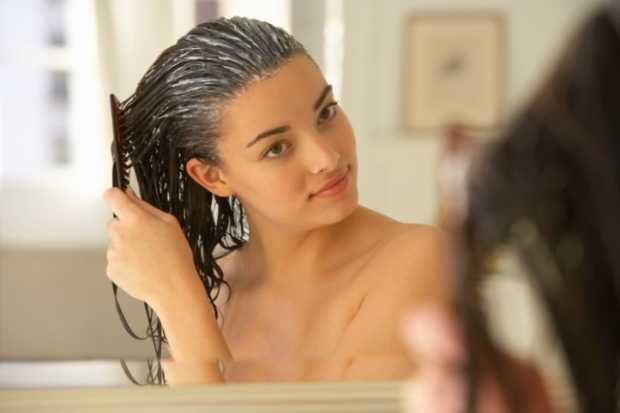 Dandruff is a important threat to our crowning glory. The outcome is baldness among men and women across the globe.
Dandruff is an infection that not only creates a menace by making the scalp itch but also result in thinning of hair and even hair fall. It also is an embarrassing situation. The condition worsens with the onset of winters.
A lack of proper hair hygiene also accounts for dandruff. Never use others' comb as this is an easy way of catching the infection.
What is Dandruff ?
Dandruff is the shedding off white flakes from the scalp of your head which eventually weaken your hair making them prone to breaking.  Persistent itching is the frequent symptom of dandruff.
Important symptoms of Dandruff
Appearance of white flakes on the head and hair
Itchy scalp
Scalp  may be sore
Flakes are usually greasy
6 Important Tips To Get Rid Of Dandruff Fast
Want to get rid of the annoying problem, here are listed some useful tips:
1. Keep Scalp Clean
It is extremely important to keep your hair and scalp clean. Numerous shampoos are available in the market that professes to remove dandruff. Pick a good branded medicated shampoo containing zinc pyrithione, tea-tree oil, green tea, and ketoconazole. These ingredients are known to prevent dandruff.
2. Shampoo Regularly
Regular shampooing your hair is a good habit. Regular cleaning of the scalp is imperative to prevent the accumulation of dead cell on the hair and scalp. Shampoo your hair at least twice or thrice a week. Opt for a herbal and medicated shampoo to have better results.
3. Conditioner
Use a good conditioner on the hair and not on the scalp. Make sure to wash off all the conditioner as if left, it will worsen the already problematic condition.
4. Comb Regularly
Brush/comb your hair regularly and frequently. This is a fantastic way to dislodge the existing dandruff and dead cells from your scalp. It also removes dandruff to some extent.
5. Vitamin B Complex
Vitamin B is effective in controlling dandruff. Take a lot of green vegetables and pulses. Eat eggs and proteins in large quantities as they strengthen the hair and also prevent dandruff from recurring.
6. External Application
Apply a mixture of some lemon drops and mustard oil on the scalp, massage well and leave for an hour. Then wash off with clean warm water. It is a wonderful remedy to control dandruff.
Make a paste of some soaked fenugreek seeds with curd, then apply on the scalp f leave for about an hour and then wash clean.
If your dandruff is not harnessed by these valuable tips, immediately consult a dermatologist or a trichologist for further treatment.
How To Get Rid of Dandruff (Video)
Other searches for Dandruff control are Home Remedies Dandruff, Treatment for Dandruff, Cure for Dandruff, Dandruff Problem, Dandruff Shampoo, Dandruff Causes, Dandruff Remedies and Anti Dandruff Shampoo.
Are you fighting hard with dandruff? leave us a comment and let us know what works for you. Subscribe our RSS to receive hair care updates.