Make-up is a woman's great weapon to look beautiful and they continuously look for beauty shortcuts due to busy life. Samuel Johnson has correctly said, "Women have two weapons – cosmetics and tears" "Nature has given women so much power that the law has very wisely given them little."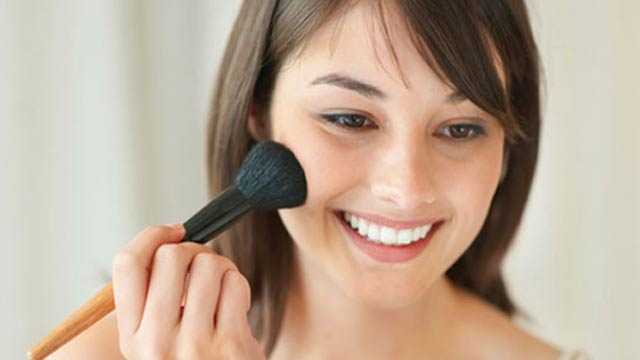 In trying to keep pace with the fast running life, today most women find it difficult to follow long beauty regimes. Here we suggest you some valuable tips to adopt as  beauty shortcuts to a beautiful skin and obviously perfect beauty.
Grey Livingston has rightly said, "Beauty comes as much from the mind as from the eye." I have never come across any woman who doesn't want to look beautiful and wonderful.
20 Quick & Easy Beauty Shortcuts for perfect beauty
Looking for beauty shortcuts due to your busy lifestyle? Well, you are at right place, just read the following 20 beauty shortcuts to stay gorgeous.
1. Get That Sexy Body
Try a detox diet that is known to reduce your excess calories effectively. Have meals five times a day for two days. Whip up a protein shake (20gm) mixed with berries and a teaspoon of flax-seed oil and have it four times a day. The fifth meal should have grilled or baked four ounce of lean meat (fish or chicken), half a spoon of steamed vegetables and five or six nuts or olives.
Another way is to cut down on carbohydrates and fats. Avoid sprinkling salt on your food as sodium causes water retention i the body.
2. Drink Plenty of Water
For a good metabolism you should drink 8-10 glasses of water every day.  Water is beneficial both to your skin an also to your digestion. Surely it is wonderful fat burner!
3. Avoid eating after 8 P.M
Do not eat beyond 8 P.M as digestion of food takes time. The late you eat more stressed your stomach becomes! This will make you sluggish the other morning.
4. Know Your Skin Type
Before using anything on your skin, it is highly imperative to know your skin type and texture. This will help you to select the best suited products for your skin. If the skin is oily use oil-free products and if it is dry use good moisturizers to revive it.
5. Slather on Sunscreen
Whatever your skin type is never leave the house without applying a good and branded sunscreen. Sun's rays are harmful for your skin and causes blemishes and darkening. Sunscreen can be great help if applied regularly.
6. Exfoliate the Dead Cells Off
Exfoliation is a good remedy for instant shine and glow. Use a good exfoliating scrub to get rid of the dead and dull cells on your face and neck. Rub it gently on your face and neck area and notice the difference it brings to your skin!
7. Keep Your Hands Off Your Face
If you have some irritating monster zits, have all your courage and determination to avoid squeezing as this would cause scarring. Just leave them as it is. Consult a dermatologist and apply a suitable ointment.
8. Remix Your Moisturizer
Moisturize your skin for that supple and soft feel. The best way to use your moisturizer is to mix 1-2 drops of liquid foundation and apply evenly on your face, neck and hands.
9.  DIY Facial
This will give you an instant glow on your skin. Take a bowl of water and add few drops of lemon juice. Now wash your face with baby shampoo and rinse your face with lemon water. Finally you may apply grapeseed oil ( light application). This will save you from splurging on an expensive facial!
10. Apply a Cold cream
Massage your face well with a good cold cream then wipe out the excess cream with the help of a face-tissue. Now wash your face with cold water and wipe dry. Your skin will definitely radiate with shine.
11. Green Tea Bags
Are you having dark under eye circles? Well here is a simple and effective tip to deal with them. Just brew two or three green tea bags and allow them to cool. Place them on your eyes for 10-12 minutes. The caffeine present in tea will tighten the surrounding tissues and will reduce the swelling around the eyes miraculously!
12. Blush On
Hasn't had a good sleep last night? You can still have a bright face and look great. All you have to do is to apply sheer pink blush on your cheek's apples and evenly blend it up to your temples. Belive it, you will look fantastic!
13. Avoid Stressing Out!
Remember that feeling frazzled and drained out can wreck mayhem on your skin. Stress is a harmful emotion that triggers acne and dullness to your face. Try to ease out and avoid being stressed.
14. Keep Your Skin Clean
Wash your face with clean water at least 4–5 times a day. Water removes impurities and dust from your face and allow the skin to breathe properly.
15. Handy Make-Up Wipes
Keep make-up wipes in your easy approach and always remove make-up if not required. Itt is good to keep your skin as make-up free as possible.
16. Eat Fruits and Vegetables
Fruits and vegetables are rich sources of essential vitamins and minerals that are very helpful in making the skin young and radiant. Eat a lot of fibrous and citrus fruits and green vegetables to have that desired shine and impeccable glow on your skin. Citrus fruits also help in reducing blemishes and freckles and invcrease the elasticity of the skin.
17. Apply Fruits and Vegetable Extracts
Besides consuming them you should also apply the fruit juices on your skin. Extracts such as tomato extract, lemon extract, orange extract, etc. are very effective if applied to the skin. Leave them for few minutes and wash with cold and clean water. They give instant glow and shine to your skin.
18.  Change your Cosmetics
You should change your cosmetics every six months from the date of manufacturing. Using old cosmetics may have side effects  so try to be safe!
19. Lip Care
Apply eos Lip Balm, a good lip balm or salve to moisturize your lips and make them luscious. Never leave them dry to prevent chapping. Milk cream is good if applied overnight on your lips. It makes them soft and supple.
20. Eye Care
Eyes can speak volumes. So do not neglect your eye make-up. Use a good and branded eyeliner, mascara and kohl pencil to enhance the beauty and enigma of your eyes.
These tips will guarantee you a beautiful look and will boost your confidence for sure!
More Beauty Shortcuts
Read our beauty archive for more beauty shortcuts, tips and tricks. You can also subscribe our RSS to receive beauty shortcuts, beauty tips and tricks.
What are your beauty shortcuts? Please leave us a comment and let us know.