Rainbow nail art is amazing, you will definitely love these rainbow nail art designs. It's not necessary that you use all the colors of a rainbow to get rainbow manicure. With little inspiration and design sense you can create stunning rainbow nails for every occasions.
Rainbow Nail Art Designs
We have compiled a list of amazing Rainbow Nail Art designs for you to take inspirations, get the idea and do rainbow manicure at home.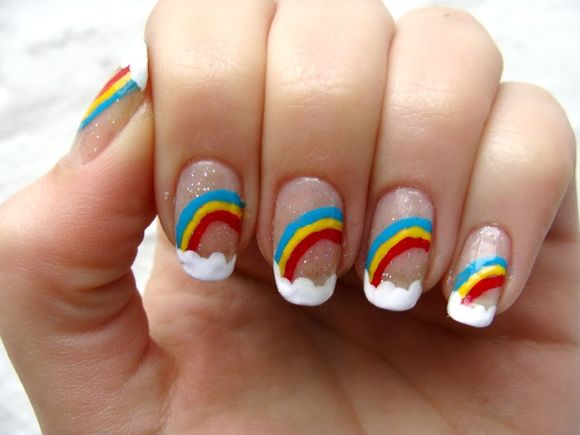 Create clouds either at the top of bottom of your nail tip along with cool rainbow.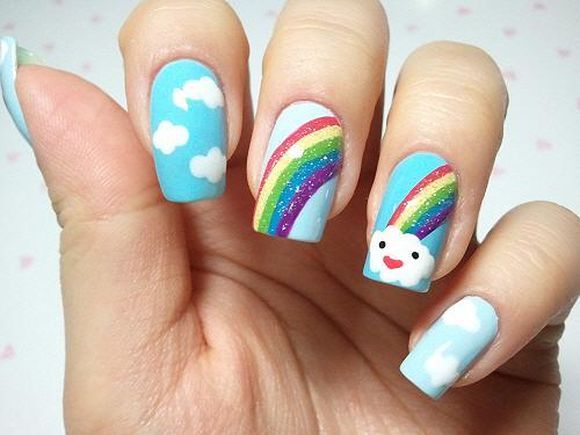 You can leave the top nail area and create a small rainbow at the bottom of your nails. Use nude nail polish (for top) to decorate your nails and give a shiny effect.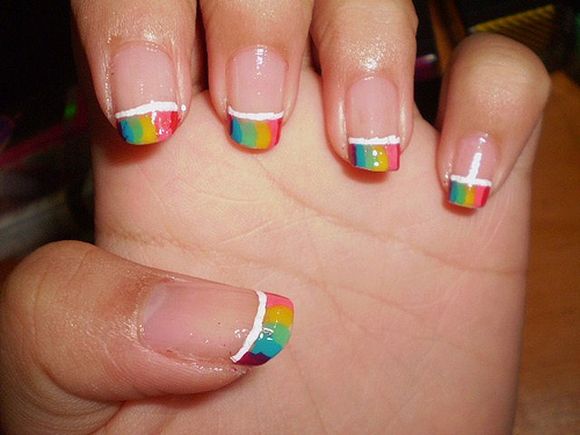 How about some bold colors, and lesser rainbow effect to show the elegance.
You can give very shiny effect and create this rainbow inspired nail art design with precision.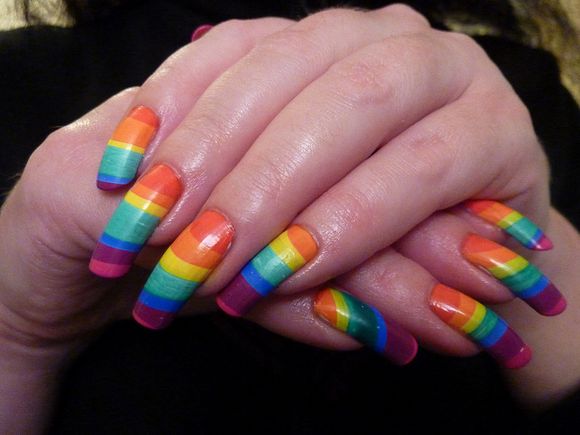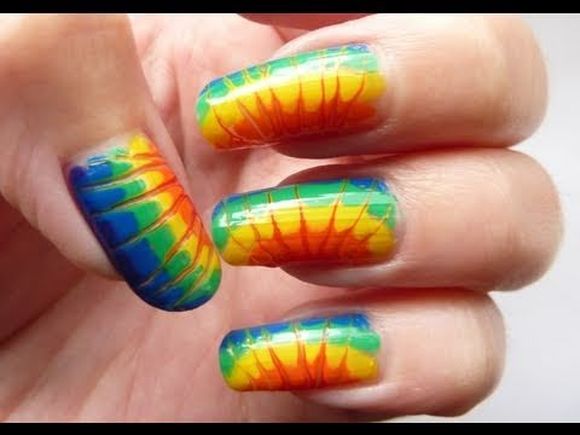 How about collaborating nude nails with rainbow nails on one or two fingers.
You can use glitters, and some decoration to give your rainbow nails a complete makeover.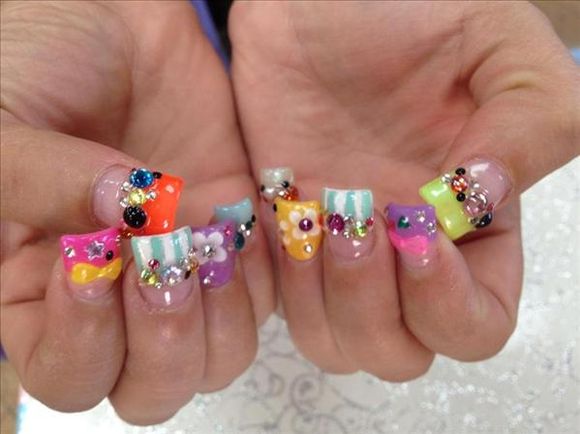 Tips For Creating Rainbow Nails
Best is to use a brush but toothpick or nail art pen works fine.
It takes time to get dry so wait a little before you draw the other color lines.
You can use any dotting tools available in the market to create clouds.
Never create all dots of same size.
Keep the beauty of rainbow intact by using correct VIBGYOR (violet, indigo, blue, green, yellow, orange and red) colors, in respective order.
To avoid streaking take your time and try to do it in one flow with ample paint on brush.
Rainbow Nail Art Video Tutorial
Watch this nail art tutorial video and create awesome Rainbow nail art at home. You can optionally create clouds and use your own imagination.

So, which amongst these Rainbow Nail art is your favorite? Please leave us a comment and share your manicure ideas with us.