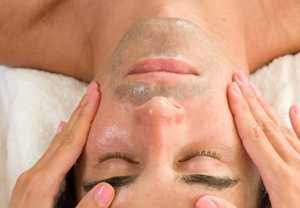 In General it is believed that beauty products, massages, facials are meant only for women, and women are the one who should visit parlors. But the scenario has changed in recent times, as men have understood the  need to look good, and also the fact that their skin is sensitive too. Hence the need of following proper skin care exist. As compared to women, men's skin is more prone to the problems like blocked pores and blackheads There is a huge range of skin care products and services for men that are easily available in today's market  for men and are under huge demand.Facials are the starting point to keep the skin healthy and glowing.  Here are different types of facials which men can opt for to look stylish and trendy-
– Regenerating facial

This facial suits all the skin types. If you want to get fresh and unmarked skin you just have to spend your 60 minutes. This facial is helpful for coping with sun damages, and pigmentation. It is good for the men who are exposed to the sun quite often. It includes dual cleansing, steam exfoliation, shoulder massaging, pressure point facial massaging and mask followed by moisturization with sun protection. This is a good treatment for coping with the harsh effects of environment on the skin.
– Express radiance facial

If you do not get time to take care of your skin you can go for this facial type. You just have to take out 35 minutes form your busy schedule for this facial. This facial includes cleansing, exfoliation, steam, natural mask, shoulder massage followed by toning and moisturizing. This is great option for busy men to avoid long sessions of facials.
– Aromasque facial

This facial uses aromatic oils. This facial is the best for relaxing and hydrating skin. It is a perfect blend for stabilizing soul, body and mind. This is because of the holistic effect of aromatic oils. This facial is suited for men performing under high pressure jobs.
– Dermalogica facial

If you want to get rid of your dehydrated and rough skin you may prefer this facial. Customized mask is a special feature of this type of facial. Like other facial it involves cleansing, steam exfoliation, shoulder massage, facial pressure point massage, mask, hand and scalp massage with hydration of skin. It requires 60 minutes for the completion of the entire process of this facial.
– Home made facials

If you do not get time to visit parlors you can try some home made facials. For this purpose take a de-seeded pulp of cucumber and add half a tablespoon of lemon juice, a tablespoon of witch hazel, a beaten egg and mix them well. Massage your face with this mixture for some time. Rub your face with orange juice and leave it for 10 to 15 minutes. Wash your face with cold water after this process.
Take a mixture of honey, egg yolk and olive oil, a tablespoon of each. Apply this mixture and massage your face properly. After this, massage your face with scrubber. Let it stay on your face for 10 to 15 minutes. Use cold water for washing your face.
I would love you to leave me a comment and let me hear your opinion. If you've got any thoughts, comments or suggestions for things we could add, leave a comment.