Whether you're up for a themed wedding, or you're simply looking at color palettes, every wedding has style. You just need to decide what yours should be! It's not always easy to know where to start. Of course, there's nothing wrong with an eclectic collection of all the things you fell in love with when shopping for your wedding. If you're about to enjoy your event of a lifetime, then read on to find out how to add more style to your big day:
Invitations
It might all start with the wedding invitations. After all, these are things your guests will hold onto for the months leading up to your big day. Many brides use the invitation design as a preview or teaser for the style of wedding they will have. Wedding invitations come in all shapes and sizes. Don't forget – they also come in any color you like. Will your invitation determine the color of your whole wedding?
You can also select specific styles. Perhaps you would like something contemporary and minimalist like a slip wallet design? If you love vintage, then pick a vintage style that offers plenty of space for elegant scroll fonts. Take time to explore your options.
Dress
The dress is the one thing everyone will want to take a good look at on your big day. It will undoubtedly be the most beautiful dress you ever wear. It might also set the tone for the whole wedding. So what style are you looking for?
Contemporary dresses often include lacing and corsetry as well as a detailed embroidery design. Many are sleeveless and strapless. Perhaps you prefer something more traditional or even vintage? Will you have a long train, or select more of a pencil skirt shape? There are more designs for wedding dresses than ever before, and this season is proving to be a good one!
Car
The vehicles you arrive in and leave in might also set the tone for the whole wedding. A traditional or period wedding theme might lend itself to a horse and carriage. Of course, some brides arrive on horseback or even on a boat! If transport is important, then it might be worth starting your wedding planning with this.
Limousines are often used to get to the wedding. These are often chauffeur driven. It's unlikely you can change any details here, so make sure you see what you're getting before you order. Of course, even budget weddings will need some form of transport. Perhaps you have a friend with a cute car you can decorate?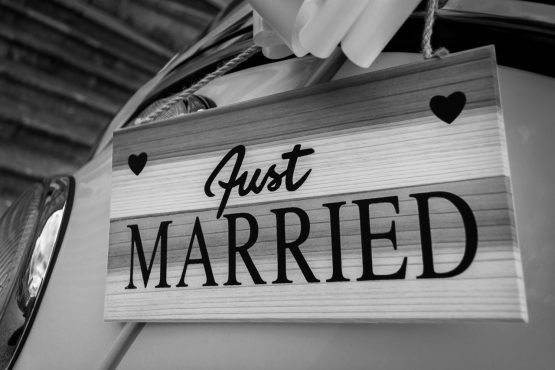 Bouquets
Flowers come in a huge range of colors. Some, however, are seasonal and can be tricky to source. If you know you want a specific bloom, then speak to your florist in advance. Make sure you know the date for your ceremony. Don't be afraid to choose artificial or silk bouquets. These last forever after your big day and can be kept as a memento.
Buttonholes can be matched to your bouquet, or you might deliberately choose a contrasting color. Don't forget that flowers come in different sizes and shapes too. When you're designing your bouquet, consider the architecture of it too. Will your bridesmaids be carrying bouquets? And will you want a hair garland of fresh flowers too?
Bridesmaids
Your bridesmaids might be a little bit upset if you choose a color or style of dress they don't like. Ultimately, this is your big day, and it is their gift to you to conform! You will be the most beautiful woman there, regardless of the dresses or colors you choose for your bridesmaids. And no, they don't all have to wear the same. They're all different people, so perhaps you would prefer they dress uniquely?
You can have as many bridesmaids as you like but if you're hoping to dress them in a particular way to match your theme or style, fewer is better. It can be costly to make dresses. You might prefer to shop around and order off the peg instead. Sometimes you can get some interesting style ideas by looking overseas for a store. Don't forget – you can always choose to coordinate hairstyles if you can't get the dresses to match.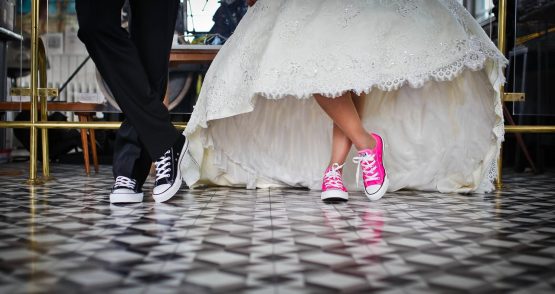 Groom
Most grooms are happy to choose their own outfit. Many choose traditional or customary attire like a kilt depending on their heritage. You can coordinate the buttonholes to match the colors still if you like.
Cake
Cake design has changed a lot over the years. In fact, many couples opt for cupcake tiers instead of a three-cake tier design. This can be produced in any color you like. And yes, you can still have a bride and groom on the top! Cutting the cake is an important tradition for some people. Consider how you want to use the cake as part of your celebrations.
Centerpieces
The centerpieces are often designed by the florist, but you can have as much say as you like. Many centerpieces today are structurally designed to create a particular shape or style. It might be best to work with silk flowers in this case as they are less likely to be damaged as you build them up.
Rings
As well as designing the engagement ring, you can each custom order your wedding rings. Many couples engrave a secret message on the inside of the ring declaring their undying love. You can choose the metal (or wood) and even gemstones to adorn your rings for each other.
First Dance
Wedding dances have come a long way from the traditional waltzes of years gone by. Now you can have entire party dances coordinated and choreographed to your favorite chart hit. Just remember to change your shoes and skirt! If you have a favorite ballad, it might be worth saving that for your first dance. You can always open your reception proceedings with the flash mob approach. Then, after the toasts and the meal, lead the party to the dance floor with a more formal and traditional first dance. Congratulations!